Purifying & Awakening
Get refreshed, healthy-looking skin with this facial cleanser, infused with tea tree to remove impurities while strengthening skin barrier, leaving your skin calm and balanced.

Beauty Ingredients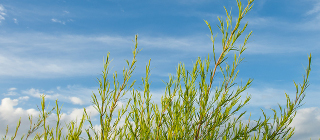 Tea tree oil
Deeply purifies and unclogs pores. Strengthens skin's protective barrier.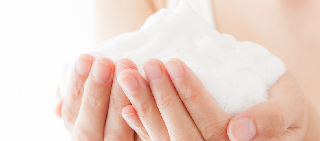 Amino acid foaming agents
Gently dissolves excess surface buildup. Softens and moisturizes to prevent drying.
Allantoin
Replenishes lost moisture and a plump, dewy look. Soothes the skin barrier and promote healthy skin.
Tea Tree – Your Skin's Green Shield
Build up your skin barrier with the natural power of tea tree.


Beauty Tips
Work into a rich lather between palms. Gently massage into the skin with fingertips and rinse.
Mix & Match
Use with other products for the full experience on natural and pure beauty.