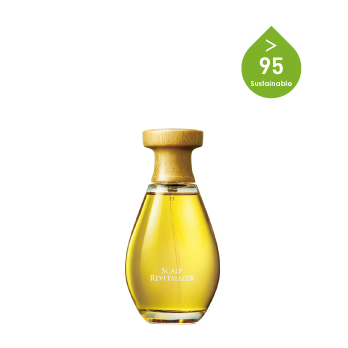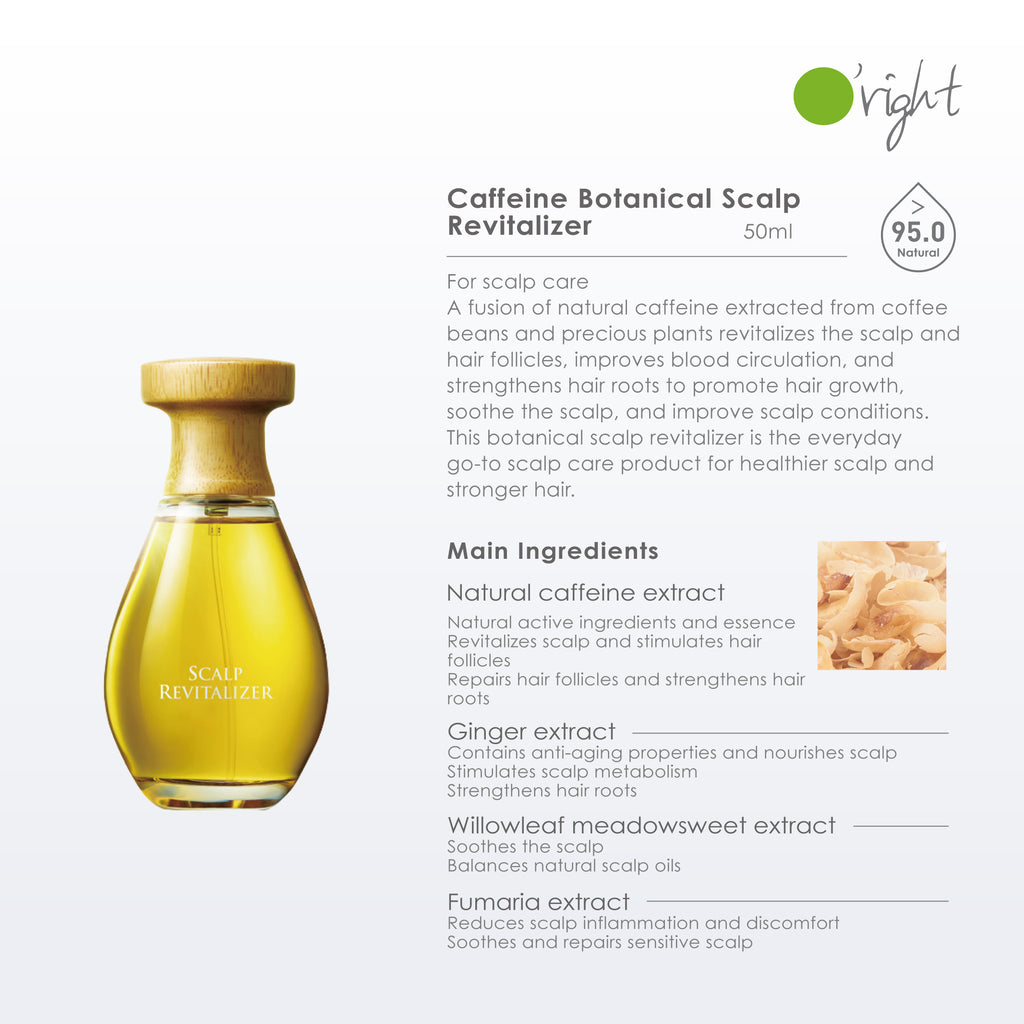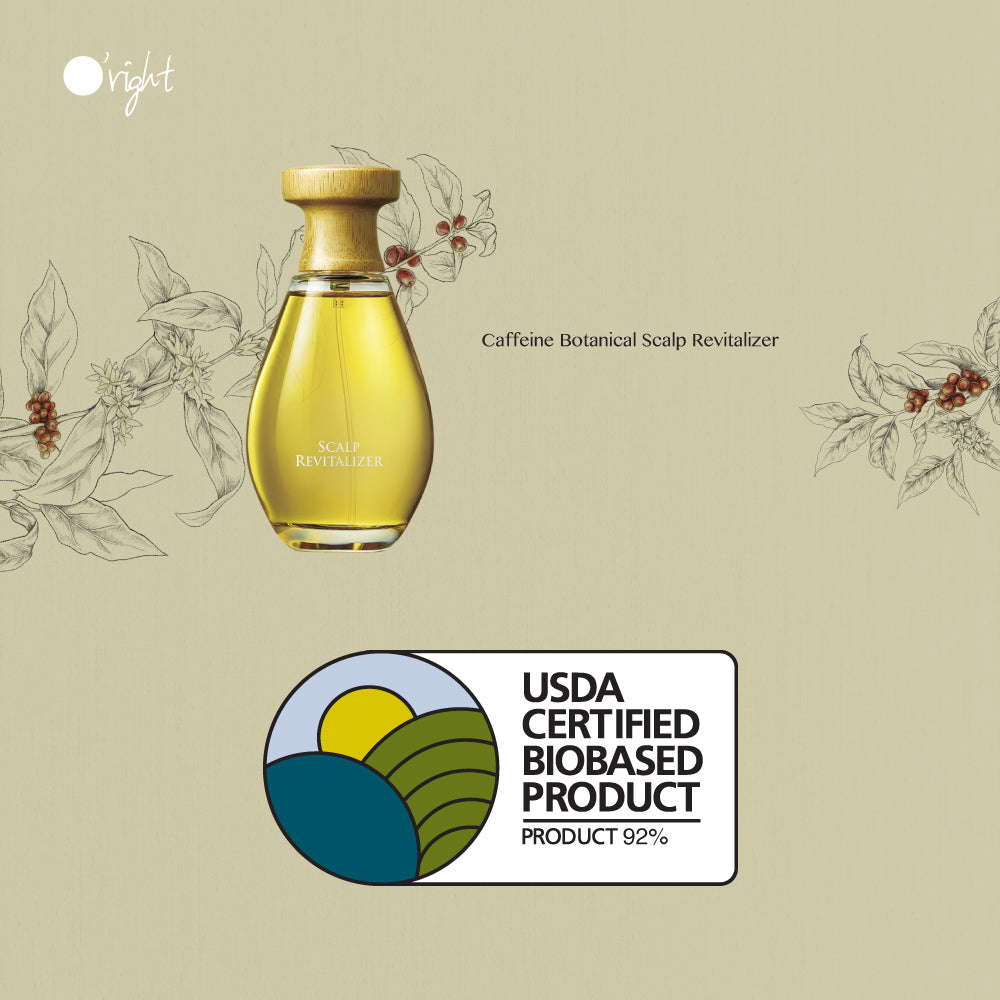 $125.00
$0.00
Caffeine Botanical Scalp Revitalizer
The natural caffeine extract uses Taiwanese native coffee and ultrasonic extraction technology. It is rich in natural active essences and incorporates a variety of precious plant extracts, which can help regulate scalp functions, balance oils, and revitalize the scalp. Create a healthy and good hair-raising environment to reproduce the fullness of your hair; caffeine hair revitalizer nourishes the hair roots to be healthy and strong.

50mL
Uses: The natural caffeine extract is blended with various rare flora to maintain the scalp's health and nourish your hair. 

Usage: Take an appropriate amount and spray on the scalp, and massage gently with fingertips.